New York – The United Nations Alliance of Civilizations (UNAOC) and the International Organization for Migration (IOM) organized a virtual "watch party" featuring a selection of short films from their joint initiative, the PLURAL+ Youth Video Festival, which all conveyed a message of unity against racism and all forms of discrimination.
"While we keep seeing examples of intolerance, divisions, and racism around the world, today's screening is a reminder that young people are powerful agents of social change, and that when youth are engaged, there is hope for a better world," said the High Representative for UNAOC, H.E. Mr. Miguel Ángel Moratinos, during his introductory remarks. "Young women and men spell out the 'future we want.'"
In a video message, the Director General of the International Organization for Migration (IOM) H.E. Mr. António Vitorino, stated, "We must all stand together to combat racism in all its manifestations […]. That is what we are doing with the PLURAL+ Youth Video Festival."
The PLURAL+ watch party, which streamed live on Zoom and Facebook, featured thirteen videos that took the audience across the globe, from a man in a bus in Austria verbally abusing a black passenger, to a young refugee and her mother in Spain trying to navigate friendships across language barriers and cultures. The short films were all produced by young people as young as seven years old from Canada, the Democratic Republic of the Congo, Iran, Mexico, Nepal, Pakistan, the Philippines, Portugal, Austria, South, Africa, Spain, the United Kingdom, and the United States. The full video is available here.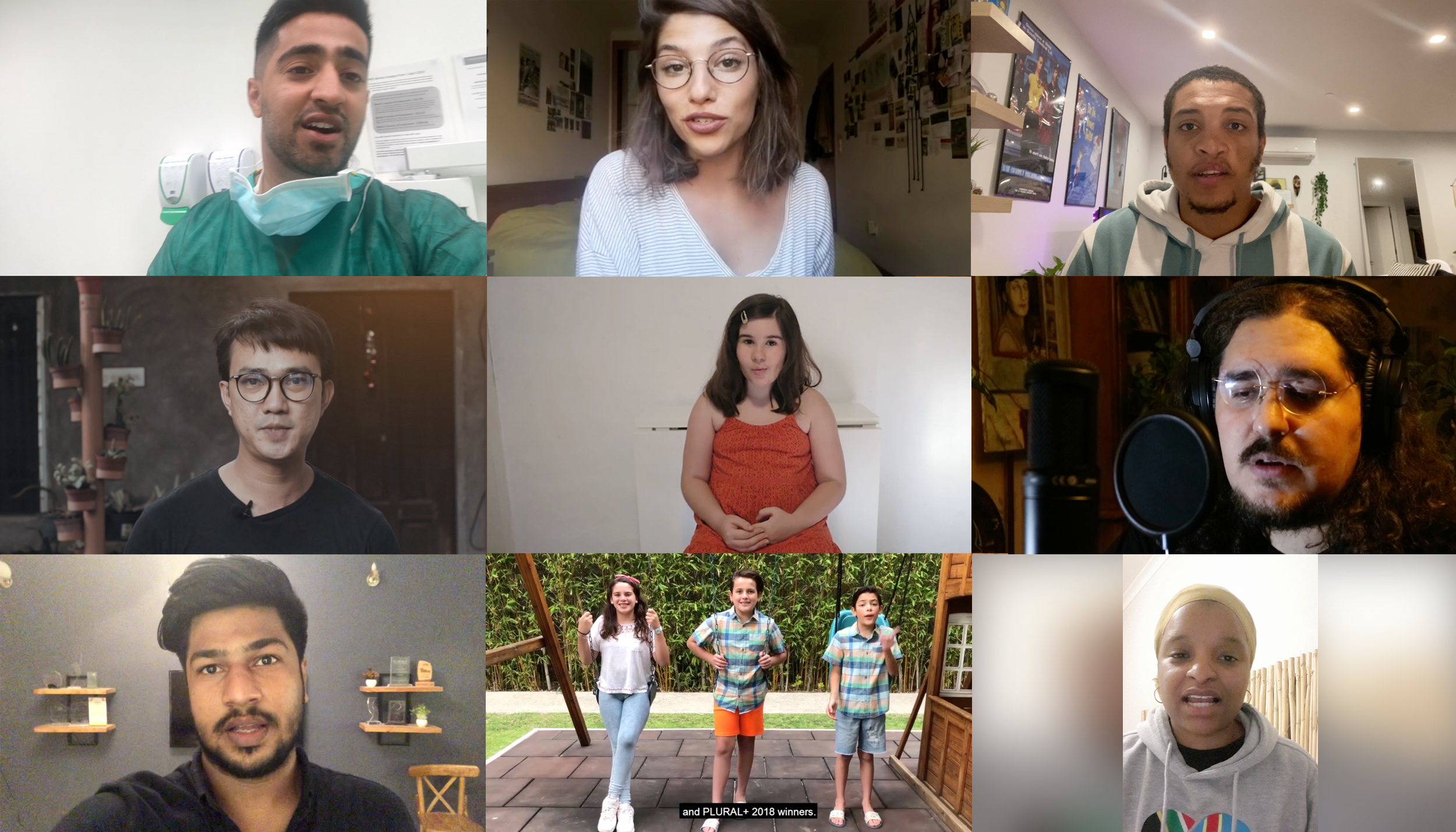 The young filmmakers who produced the selected videos shared a few words with the audience through short video messages.
"The aim of my film is to teach young people around the world to be more understanding and tolerant of people that are different from them," said Breech Harani from the Philippines about his film 'Blue'.
"It doesn't matter who you are, violence against a single human being is violence against the whole humankind," said Babar Ali, from Pakistan, about his film "The True Impact".
During the virtual event, UNAOC and IOM announced that the deadline for the PLURAL+ Youth Video Festival has been extended to Friday, 3 July. Young people worldwide are invited to submit short films about pressing social issues, such as migration, diversity, social inclusion, and the prevention of xenophobia. All information can be found at https://pluralplus.unaoc.org/.